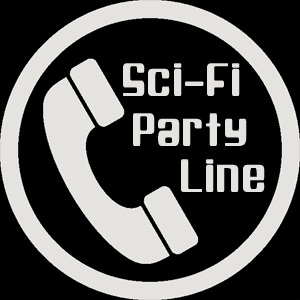 Podcast: Play in new window | Download (Duration: 3:30 — 2.5MB) | Embed
If you've ever wanted a place to talk about your favorite science fiction TV shows right after you've watch them and can't wait until the next day to torture your co-workers with Cylons and the "island", then you've found the right place.
On Friday, January 16 join me to dish about the Battlestar Galactica premiere.
You'll need Skype account and an obsession with who the final Cylon might be.
Voicemail: 773-336-2686
Website: http://scifipartyline.com
Twitter: @scifipartyline
Facebook: Sci-Fi Party Line
Tumblr: scifipartyline.tumblr.com
Creator/Hostess = Cat
Email: fancyfembot ~at~ gmail ~dot~com
Skype username: fancyfembot
Twitter: @fancyfembot
Facebook: Fancy Fembot
Sci-Fi Party Line Podcast: http://scifipartyline.com
Sci-Fi Party Line News Network: http://scifipartyline.net