Podcast: Play in new window | Download (Duration: 1:14:40 — 51.3MB) | Embed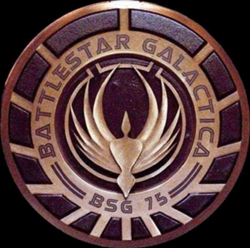 This weeks guests are:
@phenias_henshaw
@TeeMonster
@LW_Will
It's long but it is THE most hilarious episode yet.
We start off with how we feel about the Battlestar Galactica finale, then we discuss cranky to cool Richard Hatch and Playboy Bunny Tricia Helfer. There is a MAJOR Bonnie Hammer rant, SyFy rant, SciFi Original Films rant, then we swing back to BSG. We talk sci-fi to sci-fantasy, the Starbuck angel debacle and of course we get distracted with a cougar/naughty school boy discussion. Sonic Boom makes an appearance to talk about aliens and Chick-Fil-A. The we talk about the Heads, BSG: The Plan, Caprica, Cavil's suicide, the special effects, Star Trek: Nemesis geek cred worth and more about the special effects.
There is a special voicemail at the end from The Computer King.
Darth Mojo's (Adam "Mojo" Lebowitz) website; http://darthmojo.wordpress.com
Voicemail: 773-336-2686
Website: http://scifipartyline.com
Twitter: @scifipartyline
Facebook: Sci-Fi Party Line
Tumblr: scifipartyline.tumblr.com
Creator/Hostess = Cat
Email: fancyfembot ~at~ gmail ~dot~com
Skype username: fancyfembot
Twitter: @fancyfembot
Facebook: Fancy Fembot
Sci-Fi Party Line Podcast: http://scifipartyline.com
Sci-Fi Party Line News Network: http://scifipartyline.net