Podcast: Play in new window | Download (Duration: 37:10 — 25.6MB) | Embed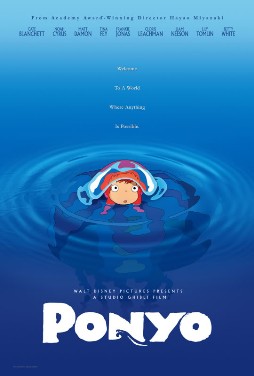 Today's guests are Eric
@Bullitt33
; Carl
@robotcast
from
Robotcast.com
; and Will
@LW_Will
.
We talk about Ponyo, Hayao Miyazaki, & the Red Digital Cinema Camera. Spoilers are fairly light this episode.
While discussing Studio Ghibli we make mention of a number of Hayao Miyazaki's previous works:
The Castle of Cagliostro, Nausicaä of The Valley of the Wind, Castle in the Sky, My Neighbor Totoro, Kiki's Delivery Service, Porco Rosso, Princess Mononoke, & Spirited Away.
The song heard in segments near the end is 'Robots' by Flight of the Conchords.
Voicemail: 773-336-2686
Website: http://scifipartyline.com
Twitter: @scifipartyline
Facebook: Sci-Fi Party Line
Tumblr: scifipartyline.tumblr.com
Creator/Hostess = Cat
Email: fancyfembot ~at~ gmail ~dot~com
Skype username: fancyfembot
Twitter: @fancyfembot
Facebook: Fancy Fembot
Producer/Audio = Eric Escamilla
Email: bullitt33 ~at~ gmail ~dot~com
Skype username: bullitt33
Twitter: @Bullitt33
Facebook: Bullitt33
The Sci-Fi Party Line theme was created by Eric Escamilla.
Sci-Fi Party Line Podcast: http://scifipartyline.com
Sci-Fi Party Line News Network: http://scifipartyline.net