Podcast: Play in new window | Download (Duration: 1:13:55 — 50.8MB) | Embed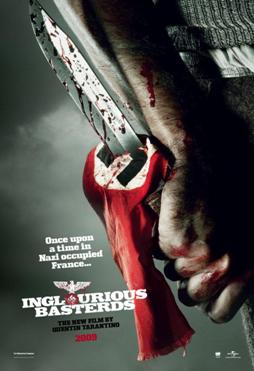 We talk about
Inglourious Basterds
,
Quentin Tarantino
, and ramble on about
James Cameron
's
Avatar
& more.  SPOILERS are in full effect as usual.
Today's guests are Eric @Bullitt33 with Ryan @Oddernod and featuring newbie Dena @andromeda0604.
Ramblings include Avatar trailer talk, Stanley Kubrick, George Lucas, Robert Rodriguez, movies of "meh," Marvel bested by a mouse, District 9 & Ponyo recap plus more.
Neil Blomkamp's Tempbot is also mentioned.
Voicemail: 773-336-2686
Website: http://scifipartyline.com
Twitter: @scifipartyline
Facebook: Sci-Fi Party Line
Tumblr: scifipartyline.tumblr.com
Creator/Hostess = Cat
Email: fancyfembot ~at~ gmail ~dot~com
Skype username: fancyfembot
Twitter: @fancyfembot
Facebook: Fancy Fembot
Producer/Audio = Eric Escamilla
Email: bullitt33 ~at~ gmail ~dot~com
Skype username: bullitt33
Twitter: @Bullitt33
Facebook: Bullitt33
The Sci-Fi Party Line theme was created by Eric Escamilla.
Sci-Fi Party Line Podcast: http://scifipartyline.com
Sci-Fi Party Line News Network: http://scifipartyline.net