Podcast: Play in new window | Download (Duration: 35:03 — 24.1MB) | Embed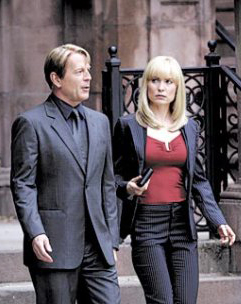 Today we discuss the movie
Surrogates
. The show's guest is Carl (
@robotcast
) of
robotcast.com
. This episode contains spoilers.
Closing out the episode is "Robot Song" by Margaret Berger from Pretty Scary Silver Fairy (2006).
Stay tuned for more of this discussion in Sci-Fi After Party #34a.
Voicemail: 773-336-2686
Website: http://scifipartyline.com
Twitter: @scifipartyline
Facebook: Sci-Fi Party Line
Tumblr: scifipartyline.tumblr.com
Creator/Hostess = Cat
Email: fancyfembot ~at~ gmail ~dot~com
Skype username: fancyfembot
Twitter: @fancyfembot
Facebook: Fancy Fembot
Producer/Audio = Eric Escamilla
Email: bullitt33 ~at~ gmail ~dot~com
Skype username: bullitt33
Twitter: @Bullitt33
Facebook: Bullitt33
The Sci-Fi Party Line theme was created by Eric Escamilla.
Sci-Fi Party Line Podcast: http://scifipartyline.com
Sci-Fi Party Line News Network: http://scifipartyline.net