Podcast: Play in new window | Download (Duration: 38:08 — 26.2MB) | Embed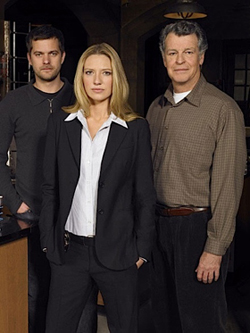 Today Cat surprises us with the show topic:
Fringe
. Luckily Eric has a few theories/predictions he's be sitting on for a while now. Carl provides catering.
Today's sole and hungry guest is Carl (@robotcast) of robotcast.com. This episode contains spoilers pertaining up to Fringe s02e10 'Grey Matters'.
Playing out today's epsiode is: Epis. 2.04: Momentum Deferred [Parody of Nuthin' but a 'G' Thang ~ Dr. Dre] performed by The Fringemunks and produced by David Wu.
Voicemail: 773-336-2686
Website: http://scifipartyline.com
Twitter: @scifipartyline
Facebook: Sci-Fi Party Line
Tumblr: scifipartyline.tumblr.com
Creator/Hostess = Cat
Email: fancyfembot ~at~ gmail ~dot~com
Skype username: fancyfembot
Twitter: @fancyfembot
Facebook: Fancy Fembot
Producer/Audio = Eric Escamilla
Email: bullitt33 ~at~ gmail ~dot~com
Skype username: bullitt33
Twitter: @Bullitt33
Facebook: Bullitt33
The Sci-Fi Party Line theme was created by Eric Escamilla.
Sci-Fi Party Line Podcast: http://scifipartyline.com
Sci-Fi Party Line News Network: http://scifipartyline.net