Podcast: Play in new window | Download (Duration: 2:51 — 2.0MB) | Embed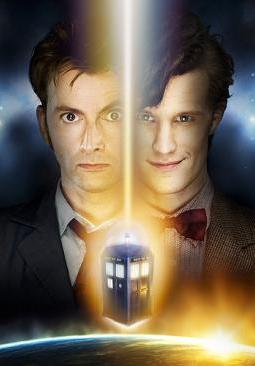 Here is a 2 minute version of
Sci-Fi Party Line
#46
'The End of Time
'.
Once again we have produced a special abridged version of an episode of our podcast. We hope you enjoy listening to it as much as we enjoyed making it.
The Cyber Testicle Podcast's own (hilarious) 1 minute EoT Part 1 review can be found here. Be warned: it contains explicit language.
This preview features contributions from: Jeff (@The_BORG), Will (@LW_Will), Eric (@Bullitt33) and Cat (@fancyfembot).
Voicemail: 773-336-2686
Website: http://scifipartyline.com
Twitter: @scifipartyline
Facebook: Sci-Fi Party Line
Tumblr: scifipartyline.tumblr.com
Creator/Hostess = Cat
Email: fancyfembot ~at~ gmail ~dot~com
Skype username: fancyfembot
Twitter: @fancyfembot
Facebook: Fancy Fembot
Producer/Audio = Eric Escamilla
Email: bullitt33 ~at~ gmail ~dot~com
Skype username: bullitt33
Twitter: @Bullitt33
Facebook: Bullitt33
The Sci-Fi Party Line theme was created by Eric Escamilla.
Sci-Fi Party Line Podcast: http://scifipartyline.com
Sci-Fi Party Line News Network: http://scifipartyline.net