Podcast: Play in new window | Download (Duration: 1:06:23 — 45.6MB) | Embed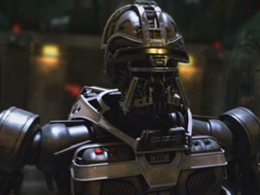 Out with the old, in the with the new. In this episode we bid farwell to
Battlestar Galactica
as we review the show's swan song:
The Plan
. Moving on we discuss our first reactions to the
Caprica
pilot story
.
It goes without saying that this podcast contains frakkin' spoilers, so say we all!
The crew is Phineas (@phineas_henshaw), Carl (@robotcast), Eric (@Bullitt33), and Cat (@fancyfembot).
Playing out today's episode is the original classic Battlestar Galactica theme composed by Stu Phillips which can be found on the original 1978 BSG soundtrack. It features a narration, spoken by Patrick Macnee.
On 1.31.10 we just discovered this awesome Bohemian Rhapsody parody by The Great Luke Ski: Battlestar Rhapsody. (via @SciFiHeaven)
Voicemail: 773-336-2686
Website: http://scifipartyline.com
Twitter: @scifipartyline
Facebook: Sci-Fi Party Line
Tumblr: scifipartyline.tumblr.com
Creator/Hostess = Cat
Email: fancyfembot ~at~ gmail ~dot~com
Skype username: fancyfembot
Twitter: @fancyfembot
Facebook: Fancy Fembot
Producer/Audio = Eric Escamilla
Email: bullitt33 ~at~ gmail ~dot~com
Skype username: bullitt33
Twitter: @Bullitt33
Facebook: Bullitt33
The Sci-Fi Party Line theme was created by Eric Escamilla.
Sci-Fi Party Line Podcast: http://scifipartyline.com
Sci-Fi Party Line News Network: http://scifipartyline.net