Podcast: Play in new window | Download (Duration: 51:26 — 35.4MB) | Embed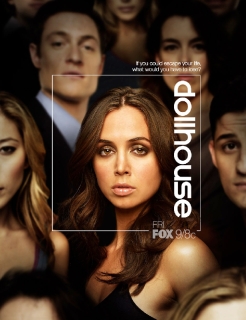 It's been a seemingly long, arduous, painfully perplexing ride, but
Dollhouse
has finally come to an end. What did we think about the show as a whole and the recent finale? We'd like to tell you except that we opted to have our memories wiped, lest we remember this muddled FOX production. Instead, take a listen to our recorded opinions while we still had them.
Today's crew is Will (@LW_Will), Eric (@Bullitt33) and Cat (@fancyfembot).
Playing out today's episode is Dollhouse performed by Priscilla Renea which can be found on her 2009 debut album Jukebox. We have included the Acoustic Live YouTube version which you can watch here.
Stay tuned to this feed, we've got an After Party for this episode on the way…
Voicemail: 773-336-2686
Website: http://scifipartyline.com
Twitter: @scifipartyline
Facebook: Sci-Fi Party Line
Tumblr: scifipartyline.tumblr.com
Creator/Hostess = Cat
Email: fancyfembot ~at~ gmail ~dot~com
Skype username: fancyfembot
Twitter: @fancyfembot
Facebook: Fancy Fembot
Producer/Audio = Eric Escamilla
Email: bullitt33 ~at~ gmail ~dot~com
Skype username: bullitt33
Twitter: @Bullitt33
Facebook: Bullitt33
The Sci-Fi Party Line theme was created by Eric Escamilla.
Sci-Fi Party Line Podcast: http://scifipartyline.com
Sci-Fi Party Line News Network: http://scifipartyline.net