Podcast: Play in new window | Download (Duration: 56:47 — 39.0MB) | Embed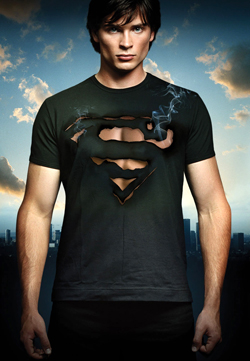 Smallville
's '
Absolute Justice'
TV movie was such a surprise success, we couldn't go without commenting on it. We also discuss the latest developments on
Caprica
. This episode contains spoilers for both shows.
Today's crew is Carl (@robotcast) and Cat (@fancyfembot)
Closing out the show is Ace Frehley's 'Outerspace'… I'm still not sure how that song got in my iTunes collection.
Voicemail: 773-336-2686
Website: http://scifipartyline.com
Twitter: @scifipartyline
Facebook: Sci-Fi Party Line
Tumblr: scifipartyline.tumblr.com
Creator/Hostess = Cat
Email: fancyfembot ~at~ gmail ~dot~com
Skype username: fancyfembot
Twitter: @fancyfembot
Facebook: Fancy Fembot
Producer/Audio = Eric Escamilla
Email: bullitt33 ~at~ gmail ~dot~com
Skype username: bullitt33
Twitter: @Bullitt33
Facebook: Bullitt33
The Sci-Fi Party Line theme was created by Eric Escamilla.
Sci-Fi Party Line Podcast: http://scifipartyline.com
Sci-Fi Party Line News Network: http://scifipartyline.net