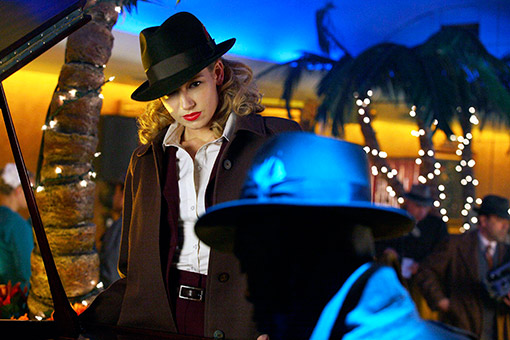 Podcast: Play in new window | Download (Duration: 1:17:52 — 53.5MB) | Embed
"Dunno, people today can watch 'The Lifestyles of Gumby'."
-Eric (@bullitt33)
We talk some Fringe & Doctor Who, just like we never do.
Today's crew consists of Carl (@robotcast), Eric (@Bullitt33), and Cat (@fancyfembot). This episode contains spoilers from an alternate dimension. We go over Fringe season 2 up through the finale & we're assuming you're caught up to Doctor Who s05e06 The Vampires of Venice.
Playing out the show is the song 'For Once in my Life' as performed by the Olivia aka Anna Torv in Fringe s02e20 Brown Betty.
If you'd like to hear more WHO talk, Eric & Megan's Hitchhiker's Guide to the Whoverse review of 'The Vampires of Venice' can be found here: MHC #10 The Vampires of Venice 31.6
Voicemail: 773-336-2686
Website: http://scifipartyline.com
Twitter: @scifipartyline
Facebook: Sci-Fi Party Line
Tumblr: scifipartyline.tumblr.com
Creator/Hostess = Cat
Email: fancyfembot ~at~ gmail ~dot~com
Skype username: fancyfembot
Twitter: @fancyfembot
Facebook: Fancy Fembot
Producer/Audio = Eric Escamilla
Email: bullitt33 ~at~ gmail ~dot~com
Skype username: bullitt33
Twitter: @Bullitt33
Facebook: Bullitt33
The Sci-Fi Party Line theme was created by Eric Escamilla.
Sci-Fi Party Line Podcast: http://scifipartyline.com
Sci-Fi Party Line News Network: http://scifipartyline.net