The podcast has moved to a new webhosting service and that transition is complete. If you have subscribed to our podcast, it will not be necessary for you to re-subscribe. However, if you do not see episodes 65 – 67 in iTunes or your podcatcher then it may be necessary to re-subscribe. The information on how to do that is below the cut.
New RSS feed:
http://scifipartyline.com/?feed=podcast
Copy and paste this into iTunes or the podcatcher that you use.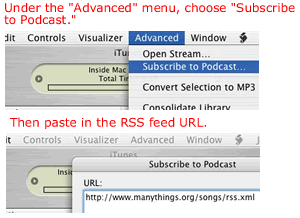 Meanwhile, check out the Sci-Fi Party Line News Network.
Thank you for being patient during this transition.
Stay tuned,
Cat