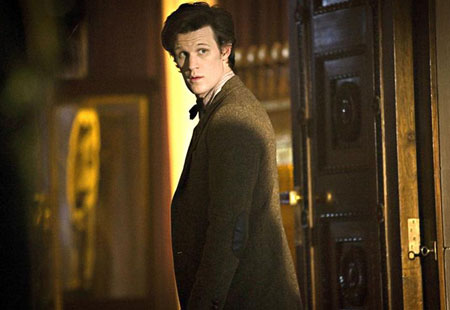 Podcast: Play in new window | Download (Duration: 1:04:23 — 44.3MB) | Embed
"I like the darkness of the new Doctor. I like that he isn't afraid to yell at people and get angry. You wouldn't see Tennant doing that at all."
– Terry (@tmofee)
!SPOILER ALERT!
This podcast contains information about the season finale of Doctor Who.
Doctor Who's fifth season has ended in the UK and will end in the US soon. Today we talk about the two part finale "The Pandorica Opens" and "The Big Bang". We also talk about the whole of season five and speculate on the Christmas Special. The crew today is Eric (@Bullitt33), Terry (@tmofee), Jeff (@The_BORG), Will (@LW_Will) and Cat (@fancyfembot).
The finale of Doctor Who will air on BBC America on July 17th.
Voicemail: 773-336-2686
Sci-Fi Party Line Podcast: http://scifipartyline.com
Sci-Fi Party Line News Network: http://scifipartyline.net
Twitter: @scifipartyline
Facebook: Sci-Fi Party Line
Tumblr: scifipartyline.tumblr.com
Creator/Hostess = Cat
Email: fancyfembot ~at~ gmail ~dot~com
Skype username: fancyfembot
Twitter: @fancyfembot
Facebook: Fancy Fembot
Producer/Audio = Eric Escamilla
Email: bullitt33 ~at~ gmail ~dot~com
Skype username: bullitt33
Twitter: @Bullitt33
Facebook: Bullitt33
The Sci-Fi Party Line theme was created by Eric Escamilla.