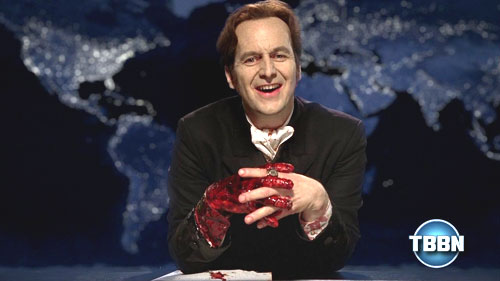 Podcast: Play in new window | Download (Duration: 1:21:07 — 55.8MB) | Embed
"Save Sookie. Save the world!"
-Darrell (@thevoice123)
Today's crew is Darrell (@thevoice123), Hanako (@hmrpotter), Anthony (@michant2) and Lorrie (@thomalo). We discuss the latest antics on True Blood and it turns out to be a very in-depth and long conversation. It's full of insights, book information and laughs.
True Blood on HBO
Baby Jessica's Blog
Voicemail: 773-336-2686
Sci-Fi Party Line Podcast: http://scifipartyline.com
Sci-Fi Party Line News Network: http://scifipartyline.net
Twitter: @scifipartyline
Facebook: Sci-Fi Party Line
Tumblr: scifipartyline.tumblr.com
Creator/Hostess/Audio = Cat
Email: fancyfembot ~at~ gmail ~dot~com
Skype username: fancyfembot
Twitter: @fancyfembot
Facebook: Fancy Fembot
Theme/Twitter = Eric Escamilla
Email: bullitt33 ~at~ gmail ~dot~com
Skype username: bullitt33
Twitter: @Bullitt33
Facebook: Bullitt33
The Sci-Fi Party Line theme was created by Eric Escamilla.