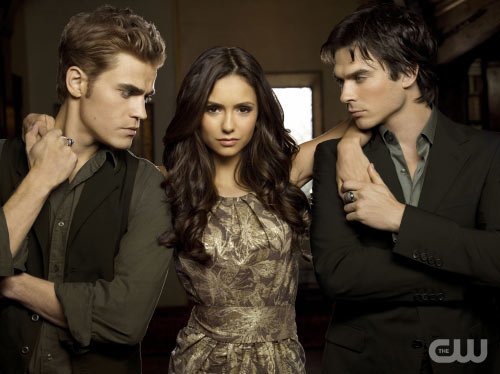 Podcast: Play in new window | Download (Duration: 1:14:54 — 51.6MB) | Embed
"It's weird seeing Sam the way he is… I want my old Sammy back."
-Hanako (@hmrpotter)
Hanako is back and we talk about our usual: Vampire Diaries, Supernatural, True Blood and Harry Potter. We have updates on all of the shows. Hanako gives us some DragonCon stories and we get the latest news and events on Harry Potter.
Harry Potter "Join the Battle" on Facebook
MuggleNet
Rupert Grint.net
Voicemail: 773-336-2686
Sci-Fi Party Line Podcast: http://scifipartyline.com
Sci-Fi Party Line News Network: http://scifipartyline.net
Twitter: @scifipartyline
Facebook: Sci-Fi Party Line
Tumblr: scifipartyline.tumblr.com
Creator/Hostess/Audio = Cat
Email: fancyfembot ~at~ gmail ~dot~com
Skype username: fancyfembot
Twitter: @fancyfembot
Facebook: Fancy Fembot
Theme/Twitter = Eric Escamilla
Email: bullitt33 ~at~ gmail ~dot~com
Skype username: bullitt33
Twitter: @Bullitt33
Facebook: Bullitt33
The Sci-Fi Party Line theme was created by Eric Escamilla.