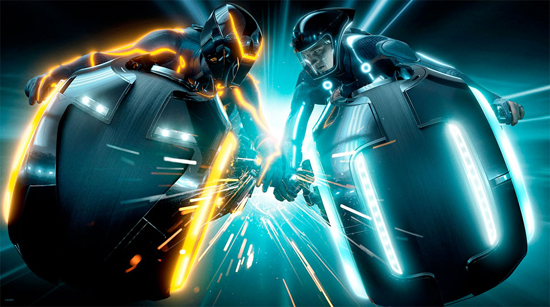 Podcast: Play in new window | Download (Duration: 1:16:07 — 52.4MB) | Embed
"It's like the infected kryptonite fortress of solitude Apple Store. Take that geeks! Ha HAAA!"
-Carl (@robotcast)
Spoilers! We haven't been this geeky in a long time. Today's crew is Carl (@robotcast), Will (@LW_Will) and Cat (@fancyfembot) and today we talk about the movie TRON: Legacy. We technobabble for the first half of the episode. We also talk special effects, uncanny valley, plot… or lack therof, set, action, costumes, 3D and more! Enjoy Daft Punk's music in the background as well as other original TRON sound effects!
Voicemail: 773-336-2686
Sci-Fi Party Line Podcast: http://scifipartyline.com
Sci-Fi Party Line News Network: http://scifipartyline.net
Twitter: @scifipartyline
Facebook: Sci-Fi Party Line
Tumblr: scifipartyline.tumblr.com
Creator/Hostess/Audio = Cat
Email: fancyfembot ~at~ gmail ~dot~com
Skype username: fancyfembot
Twitter: @fancyfembot
Facebook: Fancy Fembot
Theme/Twitter = Eric Escamilla
Email: bullitt33 ~at~ gmail ~dot~com
Skype username: bullitt33
Twitter: @Bullitt33
Facebook: Bullitt33
The Sci-Fi Party Line theme was created by Eric Escamilla.