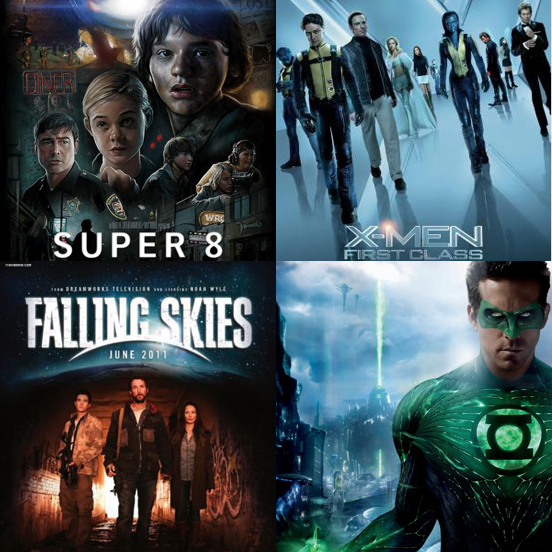 Sci-Fi Party Line will be celebrating its 100th episode soon and YOU are invited.
When: Saturday, July 2nd, 2011
Time: TBD (See poll at the bottom. Leave the reason for your choice in the comments section.)
Where: Talkshoe (Phone Number: (724) 444-7444 — Call ID: 43422)
——->>>>Direct link to the Sci-Fi Party Line Talkshoe page
What: We well talking about the latest science fiction television shows and movies. We will take questions from you.
Topic: Super 8, X-Men: First Class, Falling Skies … or whatever sci-fi topic that pops up. (I'll try to see Green Lantern by then.)
If you want to participate via computer you must download Talkshoe Live. If you want to participate via phone, please use the number and call ID above. Talkshoe is new to us so expect some hiccups.
Arrive to Talkshoe an hour early if you want to test your computer with us.
(Advice for Windows 7 users.)
(Talkshow Wiki)
What time do you want to have the 100th episode?
Evening (5 - 9 pm CDT) (57%, 4 Votes)
Afternoon (1 - 4 pm CDT) (29%, 2 Votes)
Late night (10pm - midnight CDT) (14%, 1 Votes)
Total Voters: 7
Loading ...
<——————————————————————————————————————————->
Voice mail: 773-336-2686
Sci-Fi Party Line Podcast: http://scifipartyline.com
Sci-Fi Party Line News Network: http://scifipartyline.net
Twitter: @scifipartyline
Facebook: Sci-Fi Party Line
Tumblr: scifipartyline.tumblr.com
The Sci-Fi Party Line theme was created by Eric Escamilla.
<——————————————————————————————————————————->