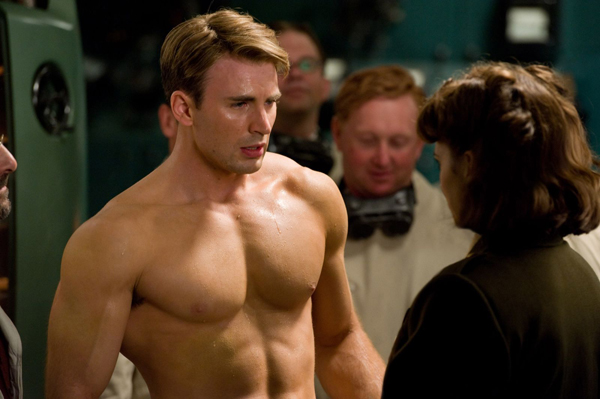 Podcast: Play in new window | Download (Duration: 1:35:28 — 65.8MB) | Embed
"I've been too forgiving with films. I've been too open. Every one that I think I might like sucked but the ones that I thought sucked? Dead on."
-Carl (@robominister)
"I was like a skanky cat in heat after Thor."
-Cat (@fancyfembot)
Speaking of Captain America: "What it really looked like to me… This is like the origin of GI Joe Cobra."
-Eric (@bullitt33)
[[[[[[[[[[[[[[[[[[[[[[[[[[[[[[SPOILER ALERT ]]]]]]]]]]]]]]]]]]]]]]]]]]]]]]]]]]
Cat and Carl are joined by Eric of A Mostly Harmless Cutaway. After your feedback we discuss the new Captain America film (@9:30) and revisit Transformers 3 (@41:45). Cat's saw it a second time in 2D with her niece & nephews and had a change of heart. Can she convince Carl it was a decent summer flick? Carls warns us against classic Captain America films (@35:30). We address the Transformer 4/ Jason Statham rumors, talk about the new Spiderman movie and the future Avenger movie.
We had an "Sci-Fi After Party"(@1:22:00). We talk about Spartacus, man schlong, Joss Whedon, The Fall Guy, The Dukes of Hazzard, and Automan.
P.S. Sentinel Prime! Cat has called him Spock Prime, Spark Prime, Septimus Prime, Skype Prime and Sirius Prime.
Captain America (1979)
Captain America (1990)

<——————————————————————————————————————————->
Voice mail: 773-336-2686
Sci-Fi Party Line Podcast: http://scifipartyline.com
Sci-Fi Party Line News Network: http://scifipartyline.net
Twitter: @scifipartyline
Facebook: Sci-Fi Party Line
Tumblr: scifipartyline.tumblr.com
The Sci-Fi Party Line theme was created by Eric Escamilla.
<——————————————————————————————————————————->