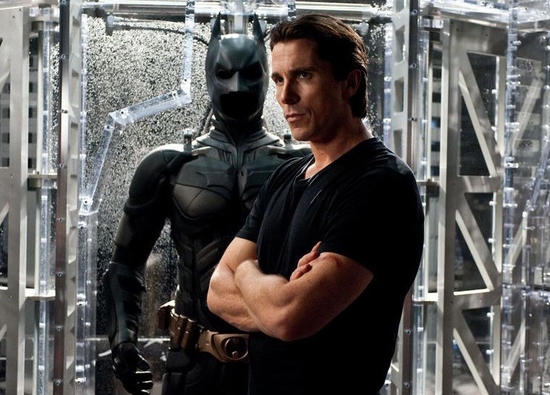 Podcast: Play in new window | Download (Duration: 1:52:04 — 77.0MB) | Embed
"Since when is Clark Kent a longshoreman?"
-Carl (@robominister)
"It wasn't until I start Googling that I found out Tom Hardy was actually Bane. I thought he was just voicing Bane."
-Cat (@fancyfembot)
"Everyone needs to chill out especially with the comic characters because if anybody ever read a large amount of comics of any title, there's inconsistencies all over the place."
-Eric (@Bullitt33)
"Let me pull my nerd out."
-Darrell (@thevoice123)
[[[[[[[[[[[[[[[[[[[[[[[[[[[[[[ SPOILER ALERT ]]]]]]]]]]]]]]]]]]]]]]]]]]]]]]]]]]
Warning: We go from serious to silly in under 2 hours.
Today's crew is Carl, Eric, Darrell, and Cat. Today we talk about The Dark Knight Rises. We start with discussing the tragedy at Aurora, CO (ends @ 14:33). We discuss the film and cover everything from Catwoman's heels to Bane's mush-mouth. An hour into the show Cat realizes she's not recording but Eric's system automatically records and saves the day. Eric also treats us to a great Bane impression.
This episode has the shawarma on the inside! Towards the end the conversation we talk about The Justice League vs. The Avengers and the new Man of Steel movie. There are Superman comic book and possible movie spoilers at 1:29:40. Cat voices her concern for Ant-Man at 1:36:40. There is a Total Recall discussion at 1:45:59 through 1:48:10 and includes location spoilers. If you know about that already, listen freely.
We have two, count them TWO Skyline digs this episode. No episodes of Heroes were harmed in the recording of this show.
Support Victims and Families of the Aurora Movie Theater Shooting [Giving First]
http://www.thedarkknightrises.com/
'Dark Knight Rises' star Christian Bale visits victims of Aurora theater massacre
The Dark Knight Rises Aftermath: Colorado Hospital Covering Victims' Medical Expenses
Warner Bros. will not report 'The Dark Knight Rises' box office results this weekend 'out of respect for the victims'
<——————————————————————————————————————————->
Voice mail: 773-336-2686
Sci-Fi Party Line Podcast: http://scifipartyline.com
Sci-Fi Party Line News Network: http://scifipartyline.net
Twitter: @scifipartyline
Facebook: Sci-Fi Party Line
Tumblr: scifipartyline.tumblr.com
Google+: SFPL on G+
The Sci-Fi Party Line theme was created by Eric Escamilla.
<——————————————————————————————————————————->