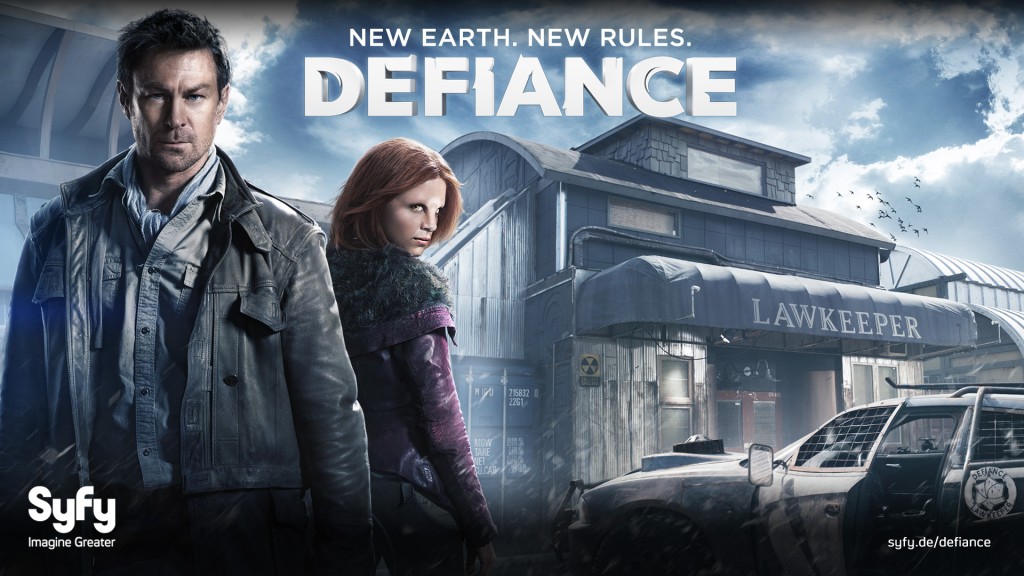 Podcast: Play in new window | Download (Duration: 1:40:42 — 71.2MB) | Embed
"If someone put me on a desert island and said 'Heeyyyy we hate you and we're gonna give you two shows to watch Revolution or Falling Skies'. I'd watch Falling Skies and then I'd kill myself."
-Cat (@fancyfembot)
"Well… You're not wrong."
-Carl (@robominister)
[[[[[[[[[[[[[ SPOILER ALERT ]]]]]]]]]]]]]
Today's duo is Carl (@robominister) and Cat (@fancyfembot). We discuss Defiance, Revolution, (27:07) Falling Skies, Warehouse 13, Futurama (40:47), and Under the Dome (48:05). We also talk about upcoming shows such as Agents of SHIELD, The Tomorrow People, Arrow, and Sleepy Hollow (1:07:45). There is an epic live fangasm in response to Almost Human (1:25:24).
You should listen to this episode for the Almost Human preview alone; there were girly squeals and panting… and that was just Carl! He also had an epic preaching moment at the end. YOU MUST HEAR IT!
Note: Yes. I know I was wrong about Once Upon a Time in Wonderland.
<—————————————————————————————————>
Voice mail: 773-336-2686
Sci-Fi Party Line Podcast: http://scifipartyline.com
Sci-Fi Party Line News Network: http://scifipartyline.net
Twitter: @scifipartyline
Facebook: Sci-Fi Party Line
Tumblr: scifipartyline.tumblr.com
Google+: SFPL on G+
Stitcher: SFPL on Stitcher
The Sci-Fi Party Line theme was created by Eric Escamilla of the Doctor Who: Mostly Harmless Cutaway.
<————————————————————————————————–>