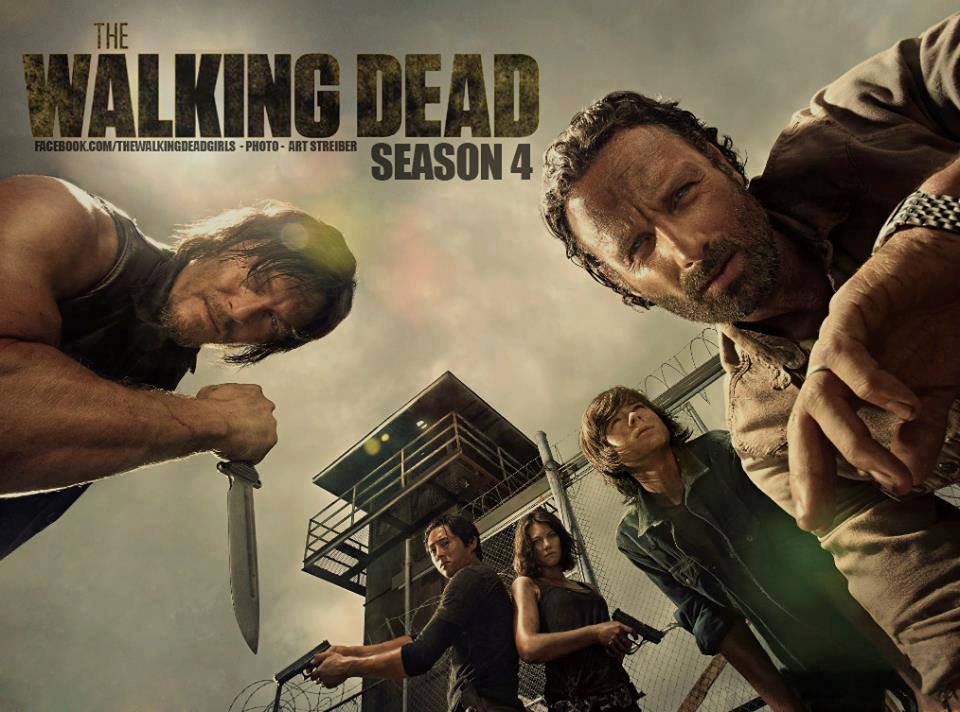 Podcast: Play in new window | Download (Duration: 1:28:33 — 61.0MB) | Embed
"He could have took the wine but INSTEAD abused alcohol by having the shelf fall on him and NOW nobody gets alcohol! RUDE!"
-Cat (@fancyfembot)
"First off all, why is Rick even trusting her? She looks she shops at the same place the girl from the ring shops at."
-Stephanie (@stephbystereo)
"You know, 'cause I'm an expert on man-sized bags."
-Stephanie (@stephbystereo)
"That would be Zombie 101 for me & my kids 'Let's Learn How to Knife a F^cking Zombie'."
-Cat (@fancyfembot)
"I like my meat."
-Stephanie (@stephbystereo)
"HAAAAY HOMIE!"
-Stephanie (@stephbystereo)
Stephanie and Cat discuss, at length, the first two episodes of season 4 of The Walking Dead. There is still some residual discussion about American Horror Story. We also discuss Gravity (@59:27).
The Walking Dead on AMC
Gravity on Warner Brothers
Via Twitter:

"It started raining zombies." @stephbystereo "♫ It's raining zombies, hallelujah ♫." @fancyfembot for @SciFiPartyLine #161 #comingsoon

— fancyfembot (@fancyfembot) November 30, 2013
<—————————————————————————————————>
Voice mail: 773-336-2686
Sci-Fi Party Line Podcast: http://scifipartyline.com
Sci-Fi Party Line News Network: http://scifipartyline.net
Twitter: @scifipartyline
Facebook: Sci-Fi Party Line
Tumblr: scifipartyline.tumblr.com
Google+: SFPL on G+
Stitcher: SFPL on Stitcher
The Sci-Fi Party Line theme was created by Eric Escamilla of the Doctor Who: Mostly Harmless Cutaway.
The Sci-Fi Party Line end theme "Son of a Rocket" was created by Kevin MacLeod and licensed under Creative Commons: By Attribution 3.0.
<————————————————————————————————–>