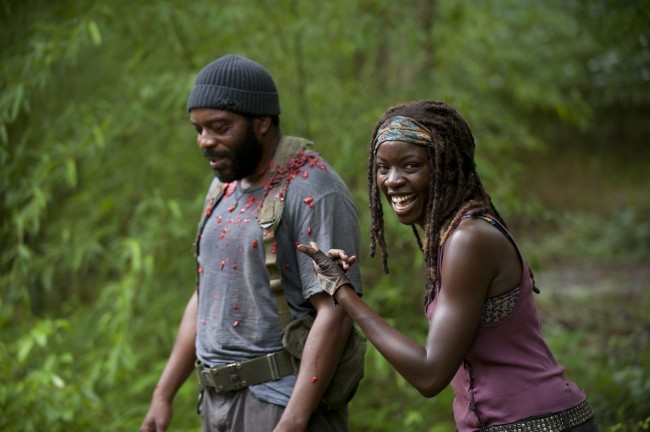 Podcast: Play in new window | Download (Duration: 1:40:58 — 71.2MB) | Embed
"She's up high bird watching except it's zombies…"
-Stephanie (@stephbystereo)
"I didn't think the kid would get chomped by the zombie."
-Cat (@fancyfembot) 
"Are you kidding me still not looking at your child right now when the freakin' extra from the Thriller video is coming out of the ground, 40,000 years of funk is coming out!"
-Stephanie (@stephbystereo)
NiNi is back! She and Cat passionately discuss the mid-series finale of the The Walking Dead.
Catch The Terrifying & Exhilarating Drama – Feb 9, 9/8c Only On AMC
<—————————————————————————————————>
Voice mail: 773-336-2686
Sci-Fi Party Line Podcast: http://scifipartyline.com
Sci-Fi Party Line News Network: http://scifipartyline.net
Twitter: @scifipartyline
Facebook: Sci-Fi Party Line
Tumblr: scifipartyline.tumblr.com
Google+: SFPL on G+
Stitcher: SFPL on Stitcher
The Sci-Fi Party Line theme was created by Eric Escamilla of the Doctor Who: Mostly Harmless Cutaway.
The Sci-Fi Party Line end theme "Son of a Rocket" was created by Kevin MacLeod and licensed under Creative Commons: By Attribution 3.0.
<————————————————————————————————–>