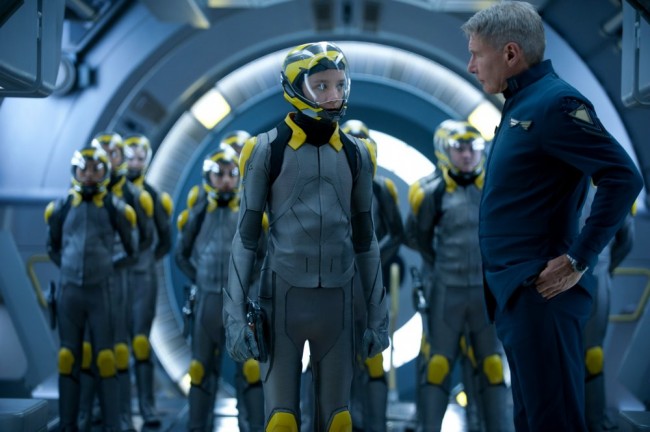 Podcast: Play in new window | Download (Duration: 1:46:31 — 73.9MB) | Embed
"Beautiful live-action Wall-E, Equilibrium, and Moon hybrid."
-Cat (@fancyfembot) 
"We have seen this type of foolishness before."
-Carl (@robominister)
We officially have a lost episode. Carl and Cat recording this episode in November 2013 but Cat completely forgot about it. Here it is in all its glory.
Today we discuss Ender's Game, Europa Report (@34:50), and Oblivion (@1:04:20). We also mention how 2010, Gravity, Moon, and even Apollo 18 relates to all of these films. Cat and Carl also have an in-depth discussion about building on the Moon.
Ender's Game Official Website
Robocop Trailer 2
Robocop Trailer 3
<—————————————————————————————————>
Voice mail: 773-336-2686
Sci-Fi Party Line Podcast: http://scifipartyline.com
Sci-Fi Party Line News Network: http://scifipartyline.net
Twitter: @scifipartyline
Facebook: Sci-Fi Party Line
Tumblr: scifipartyline.tumblr.com
Google+: SFPL on G+
Stitcher: SFPL on Stitcher
The Sci-Fi Party Line theme was created by Eric Escamilla of the Doctor Who: Mostly Harmless Cutaway.
The Sci-Fi Party Line end theme "Son of a Rocket" was created by Kevin MacLeod and licensed under Creative Commons: By Attribution 3.0.
<————————————————————————————————–>