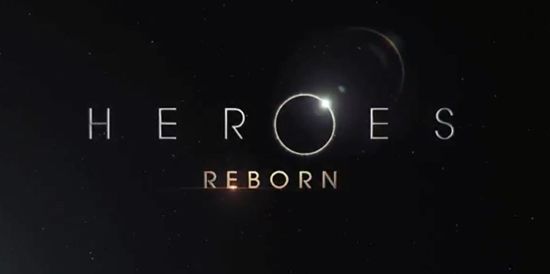 Podcast: Play in new window | Download (Duration: 1:27:29 — 60.4MB) | Embed
"I BELIEVE IN HEROES REBORN!!!"
– Carl (@robominister)
"This is like you had this really nice boyfriend and he was nice to you for the first two years. Then he beat you, cut your leg off, and took you to a creepy carnival."
– Cat (@fancyfembot)
"There were good things about Nemesis!"
– Cat (@fancyfembot)
"Does being legless negate make-up sex?"
-Eric (@BullittWHO)
"Out of the Sarengeti! RIDE THE ZEBRA!"
– Carl (@robominister)
Welcome to Sci-Fi Party Line After Dark. Carl is rocking the eye patch. Cat is rocking the bowling shoes. Eric is rocking the Jim Beam Maple.
Carl defends Heroes Reborn. Cat tries to bring sanity to the episode and explains to him why he is wrong; as usual. We discuss the passing Ghostbusters' Harold Ramis. You may be surprised at Carl's reaction to the Matrix prequel news. Carl tries to sell us on a Matrix fan film; Kaydara. Cat is excited about an opportunity associated with Netflix's Marvel The Defenders in NYC. Again, they both agree on their apprehension for CW's iZombie. Carl is SUPER PUMPED about M. Night's new micro-budget vampire film. Eric the Sad Hobo joins the episode live from a bar. After they update him on the conversation, all of them agree and are anticipating Cosmos: A Space Odyssey. They talk about the Being Human/ Almost Human cancellation confusion. Carl professes his love and disappointment in Jeri Ryan's appearance on Helix. There is some awkward bar bathroom stall talk but Cat rescued the situation by talking about the new Farscape spin-off film. Cat is also concerned about Spider-Man fatigue with the Sony announcement that they want to release a Spider-Man movie every year including Venom & The Sinister 6. They bring up the racial controversy about the Fantastic Four casting but decided they didn't care. The Gotham TV show is curious creation but the crew seems to adopt a wait-and-see attitude. They don't care about Jessie Eisenberg being cast as Lex Luthor after the Ben Affleck Batman Man of Steel announcement. Transformers 4 with Marky Mark makes Carl look like a hypocrite for defending Heroes Reborn. Cat is thrilled about Terminator: Genesis, Carl is skeptical, and Eric is confused about what genesis means. They wrap up the episode with more Almost Human discussion.
<—————————————————————————————————>
Voice mail: 773-336-2686
Sci-Fi Party Line Podcast: http://scifipartyline.com
Twitter: @scifipartyline
Facebook: Sci-Fi Party Line
Tumblr: scifipartyline.tumblr.com
Google+: SFPL on G+
Stitcher: SFPL on Stitcher
The Sci-Fi Party Line theme was created by Eric Escamilla of the Doctor Who: Mostly Harmless Cutaway.
The Sci-Fi Party Line end theme "Son of a Rocket" was created by Kevin MacLeod and licensed under Creative Commons: By Attribution 3.0.
<————————————————————————————————–>