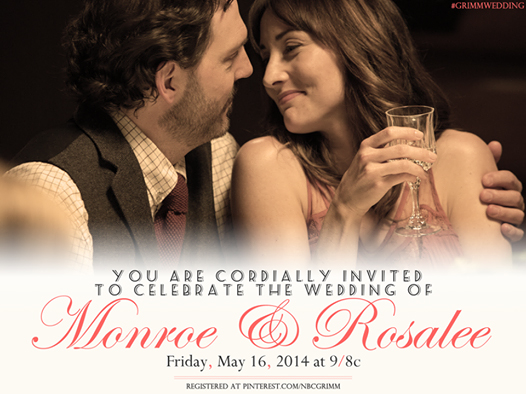 Podcast: Play in new window | Download (Duration: 45:11 — 31.2MB) | Embed
"If I saw a lady with a cauldron on the street smoking out of a hat, that's like every other day in Portland."
– Stephanie (@stephbystereo)
"I am super-concerned with Renard's pecs."
– Cat (@fancyfembot)
"The skeleton key? Yeah, I've got a bone to pick with that."
– Carl (@robominister)
Today we present our timely discussion about the #GrimmWedding and Monrosalie. Today's crew is Carl, Stephanie, and Cat. Later in the show we talk about upcoming shows that Carl will be forcing Cat to watch some of which are Dominion, Ascension, The Strain, 12 Monkeys, and The Leftovers. Cat clearly still has Christopher Eccleston Doctor Who 50th anniversary abandonment issues. Carl and Stephanie insist that eating lobster in any form means you are on a date.
<—————————————————————————————————>
Sci-Fi Party Line's Dragon*Con Portal —  http://dragoncon.scifipartyline.com/
<—————————————————————————————————>
Voice mail: 773-336-2686
Sci-Fi Party Line Podcast: http://scifipartyline.com
Twitter: @scifipartyline
Facebook: Sci-Fi Party Line
Tumblr: scifipartyline.tumblr.com
Google+: SFPL on G+
Stitcher: SFPL on Stitcher
The Sci-Fi Party Line theme was created by Eric Escamilla of the Doctor Who: Mostly Harmless Cutaway.
The Sci-Fi Party Line end theme "Son of a Rocket" was created by Kevin MacLeod and licensed under Creative Commons: By Attribution 3.0.
<————————————————————————————————–>