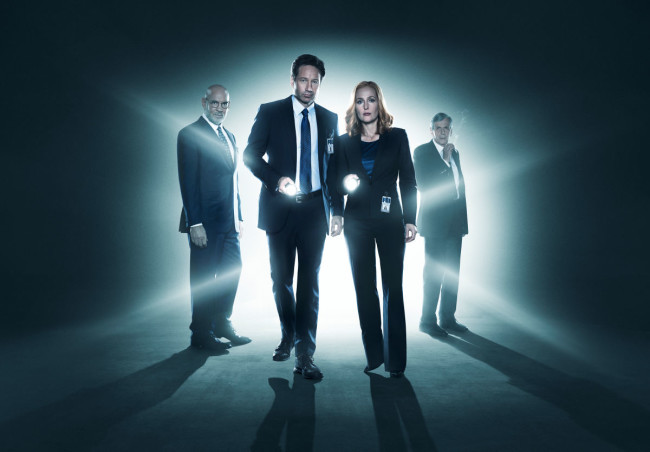 Podcast: Play in new window | Download (Duration: 1:58:34 — 108.9MB) | Embed
This is the second part of the seventh anniversary of the Sci-Fi Party Line Podcast with the crew: Cat (@fancyfembot), Carl (@robominister), Eric (@BullittWho), Hanako (@fandomhybrid), and Stephanie (@stephbystereo).
We wrap up our discussion on Fantastic Four and lead into other Fox properties: Minority Report and The X-Files. We get side-tracked by the foley effects of Stephanie for about 15 minutes but no tinkles were heard in the making of this podcast. Darrell (@thevoice123) joins us as we are talking about Aaron Douglas and Richard Hatch at the 40 minute mark.
We did a rapid fire TV discussion where Cat threw out names of TV shows and the hosts respond. Some of the episodes are Resurrection, The Returned, The Leftovers, Extant, Under the Dome, Constantine, Heroes Reborn... Eric departs at 1:15:00, sort of…. but he drops The Colony bomb. Cat tortures Carl with throwing out Ascension. Next up is Defiance, Darrell's Haven, The River, Wayward Pines & M. Night, Helix, Falling Skies, Grimm, Sleepy Hollow, Supernatural, Second Chances, and Orphan Black. In the middle of our Penny Dreadful discussion, Eric returns — unannounced — to the surprise of everyone.
Stay tuned for the third and final part!
<———————————————->
We have a new Facebook discussion group!
https://www.facebook.com/groups/scifipartyline.discuss/
<———————————————->
Voice mail: 773-336-2686
Sci-Fi Party Line Podcast: http://scifipartyline.com
Twitter: @scifipartyline
Facebook: Sci-Fi Party Line
Tumblr: scifipartyline.tumblr.com
Google+: SFPL on G+
Stitcher: SFPL on Stitcher
Sci-Fi Party Line's Dragon*Con Portal: http://dragoncon.scifipartyline.com/
The Sci-Fi Party Line theme was created by Eric Escamilla of the Doctor Who: Mostly Harmless Cutaway.
The Sci-Fi Party Line end theme "Son of a Rocket" was created by Kevin MacLeod and licensed under Creative Commons: By Attribution 3.0.
<———————————————->