Podcast: Play in new window | Download (Duration: 27:46 — 19.1MB) | Embed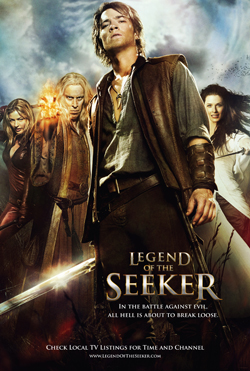 This conversation is continued from the previous episode.
On today's show, we discuss the season (series?) finale of Heroes and our suprise at how much we like Legend of the Seeker. We talk a bit about cancelled shows on Hulu; mainly Journeyman and Poltergeist: The Legacy.
Today's crew is Carl (@robotcast) and Cat (@fancyfembot)
Voicemail: 773-336-2686
Website: http://scifipartyline.com
Twitter: @scifipartyline
Facebook: Sci-Fi Party Line
Tumblr: scifipartyline.tumblr.com
Creator/Hostess = Cat
Email: fancyfembot ~at~ gmail ~dot~com
Skype username: fancyfembot
Twitter: @fancyfembot
Facebook: Fancy Fembot
Producer/Audio = Eric Escamilla
Email: bullitt33 ~at~ gmail ~dot~com
Skype username: bullitt33
Twitter: @Bullitt33
Facebook: Bullitt33
The Sci-Fi Party Line theme was created by Eric Escamilla.
Sci-Fi Party Line Podcast: http://scifipartyline.com
Sci-Fi Party Line News Network: http://scifipartyline.net