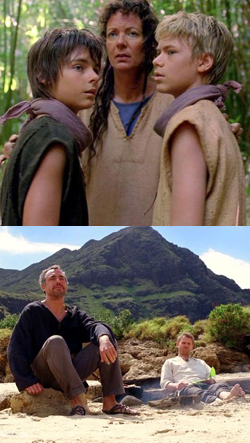 Podcast: Play in new window | Download (Duration: 1:24:45 — 58.2MB) | Embed
Guess who's in the Driver's seat today…
It's May 2010 so that means we must be Talking about LOST. Some big events have taken place in the show lately. Even more ANSWERS have been revealed and some characters we've grown to love over the last 6 years have taken their final bow. All we have left is the penultimate What they Died For and finally the 2hr + finale The End. During approximately the first half of this discussion we stick to our standard review format. In the 2nd half we go off the deep end as we delve into what makes LOST "special" eg the mythos.
This episode contains spoilers as we discuss: s6e13 The Last Recruit, e14 The Candidate, & e15 Across the Sea.
Playing out today's episode is Get LOST (Tik Tok Ke$ha / LOST Parody) by @madinthemoon. Check out her music video for the song here: http://www.youtube.com/watch?v=uYtpQWJEq_c
<——————————————————————————————————————————->
Voice mail: 773-336-2686
Sci-Fi Party Line Podcast: http://scifipartyline.com
Sci-Fi Party Line News Network: http://scifipartyline.net
Twitter: @scifipartyline
Facebook: Sci-Fi Party Line
Tumblr: scifipartyline.tumblr.com
Google+: SFPL on G+
The Sci-Fi Party Line theme was created by Eric Escamilla.
<——————————————————————————————————————————->