Podcast: Play in new window | Download (Duration: 39:38 — 27.3MB) | Embed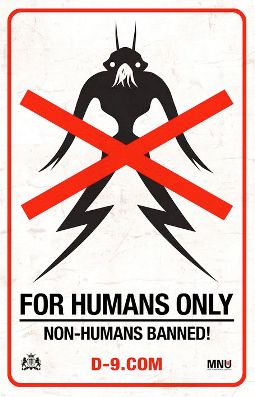 Today's guests are Eric
@Bullitt33
; Carl
@robotcast
from
Robotcast.com
; and Will
@LW_Will
.
We talk about G.I. Joe & District 9. The G.I. Joe discussion is medium to mild on spoilers while District 9 is totally spoilerific, listener BEWARE!

This is Eric's first attempt at editing & publishing a podcast on his own, anywhere, ever! Please by tolerant and hopefully it won't be his last.
Voicemail: 773-336-2686
Website: http://scifipartyline.com
Twitter: @scifipartyline
Facebook: Sci-Fi Party Line
Tumblr: scifipartyline.tumblr.com
Creator/Hostess = Cat
Email: fancyfembot ~at~ gmail ~dot~com
Skype username: fancyfembot
Twitter: @fancyfembot
Facebook: Fancy Fembot
Producer/Audio = Eric Escamilla
Email: bullitt33 ~at~ gmail ~dot~com
Skype username: bullitt33
Twitter: @Bullitt33
Facebook: Bullitt33
The Sci-Fi Party Line theme was created by Eric Escamilla.
Sci-Fi Party Line Podcast: http://scifipartyline.com
Sci-Fi Party Line News Network: http://scifipartyline.net