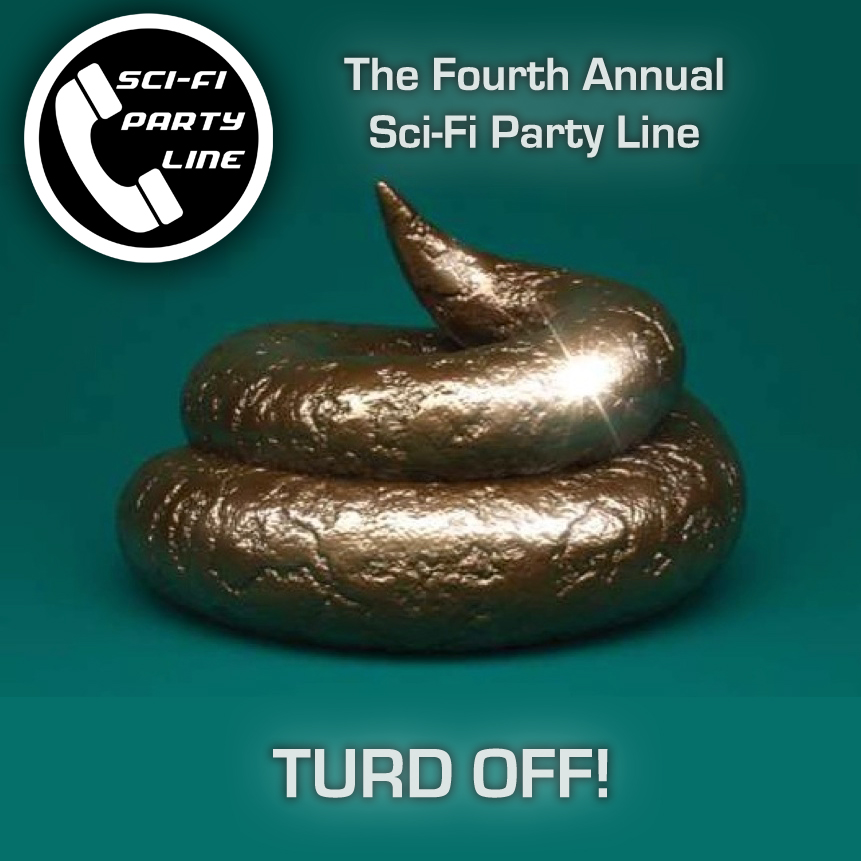 Podcast: Play in new window | Download (Duration: 2:09:05 — 88.9MB) | Embed
"The movies were not crappy enough this year."
-Carl (@robominister)
"What is that? A Schlitz?"
-Cat (@fancyfembot)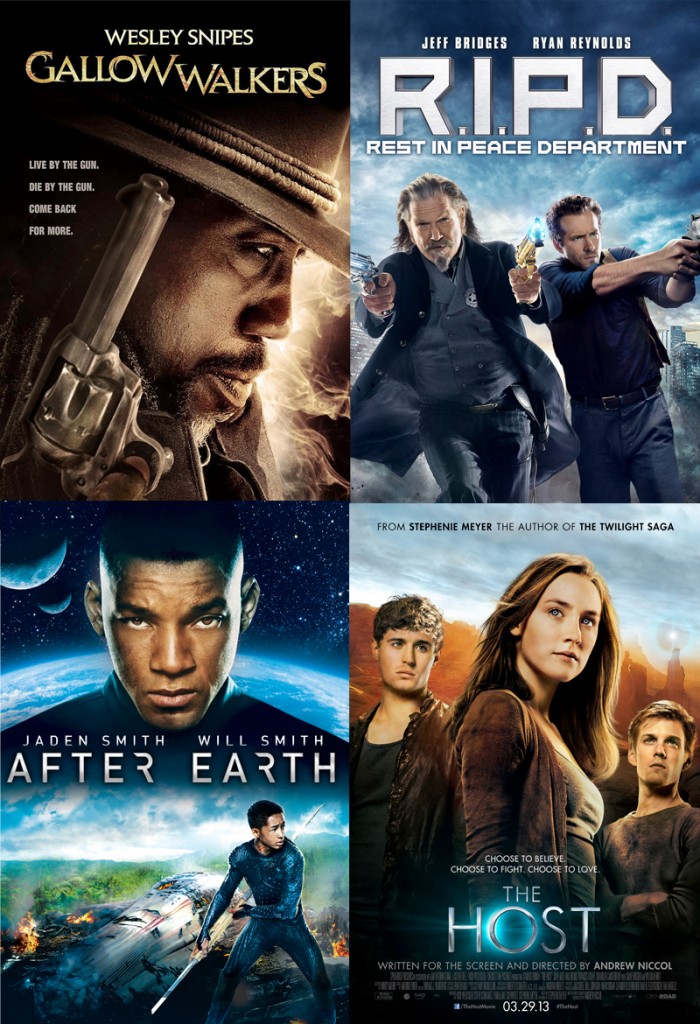 Welcome to the 5th anniversary of Sci-Fi Party Line. Cat and Carl celebrate by doing our 4th Annual TURD OFF! The movies on the chopping block are Gallowwalkers, The Host, RIPD, and After Earth. We discuss some films we're looking forward to in 2014: Edge of Tomorrow, Transcendence, Jupiter Ascending, Welcome to Yesterday, and Interstellar.
Thank you all for a wonderful year. It wouldn't be fun without YOU, the listeners!
Sci-Fi Turd Off Criteria
Squandered Effects
Acting?
Turdage per dollar
Fury upon exit
Which sequel would offend the least?
Outer Limits episode 'Second Soul' FREE on Hulu.
<—————————————————————————————————>
Voice mail: 773-336-2686
Sci-Fi Party Line Podcast: http://scifipartyline.com
Sci-Fi Party Line News Network: http://scifipartyline.net
Twitter: @scifipartyline
Facebook: Sci-Fi Party Line
Tumblr: scifipartyline.tumblr.com
Google+: SFPL on G+
Stitcher: SFPL on Stitcher
The Sci-Fi Party Line theme was created by Eric Escamilla of the Doctor Who: Mostly Harmless Cutaway.
The Sci-Fi Party Line end theme "Son of a Rocket" was created by Kevin MacLeod and licensed under Creative Commons: By Attribution 3.0.
<————————————————————————————————–>